Nissan Motor Co., Ltd. - Acquisition of shares in Vehicle Energy Japan Inc.
Leading Japanese law firm Nishimura & Asahi advised Nissan Motor Co., Ltd. [TSE: 7201] on its agreements to acquire all common shares held by INCJ, Ltd. in Vehicle Energy Japan Inc. and to subscribe to new shares issued by Vehicle Energy Japan Inc., a Japanese maker of automotive lithium-ion batteries.
The Nishimura & Asahi team advising Nissan Motor was led by partners Sakka Kobayashi, Shinnosuke Fukuoka and Junko Wakabayashi.
People
Sakka's practice covers private and public M&A transactions, cross-border deals, and day-to-day commercial business. She also has wide-ranging experience representing companies in defending against hostile takeovers. She was seconded to one of the biggest telecommunication company in Japan, working as a Manager in the Corporate Strategy Planning Division. During the secondment, she was put in charge of M&A involving many domestic and cross-border transactions from business and legal standpoints. She acquired qualification as an attorney in New York and Texas during her secondment to an American firm. Leveraging experience in the M&A division of the telecommunication company and an American firm, she focuses on providing strategic legal support in various sectors, including M&A (Inbound/Outbound) and business alliances. Sakka provides tailored legal services in a timely and flexible manner, and plays a leading role in various complex transactions.
In the area of Robotics/Artificial Intelligence, Shin Fukuoka mainly handles AI, Big Data and IoT. He acts as a Member of The Cabinet Office's "Committee on Human-centered AI Social Principles" and Committee Member of the Ministry of Economy, Trade and Industry Investigative Commission on "The AI and Data Contract Guidelines Review Committee". In the area of Corporate, he mainly handles M&A and Corporate Governance. In the area of Restructuring/Insolvency, he has been involved in numerous restructuring and insolvency cases, with a focus on cross-border insolvency cases, representing both debtor parties and creditor parties. Most recently, he represented Daiichi Chuo Kisen Kaisha and Japan Airlines as a legal counsel of the debtor and Elpida, Takefuji and Mt.Gox as a creditor's counsel. He has also contributed to many publications, including "Law and Strategy of the Internet of Things and Artificial Intelligence", "Artificial Intelligence: Law and Issues" and "Data Contract Law".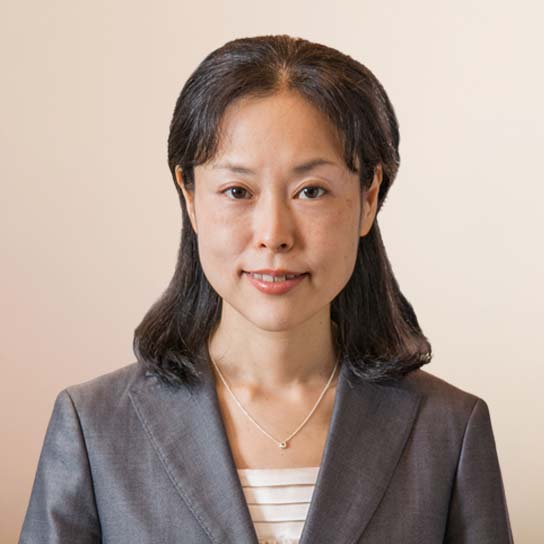 Junko Wakabayashi specializes in antitrust and competition law. She has extensive experience with various antitrust matters and issues, including merger filings, cartels, transactional matters, and compliance, in both domestic and cross-border cases. She regularly engages with global clients and negotiates with competition authorities on their behalf. Due to her prior experience at the Ministry Land, Infrastructure, Transport, and Tourism, where she engaged in policy and rule making, as well as operations, and built a network of connections in government offices, Junko has a deep knowledge and understanding of regulations and government affairs, particularly those that impact transportation industries (e.g., aviation, automotive). She was seconded to a major energy company, where she acquired familiarity with the energy industry. Her wide range of experience enables her to provide precise, tailored advice that accurately addresses and responds to each client's needs and business operations.