Diversity & Inclusion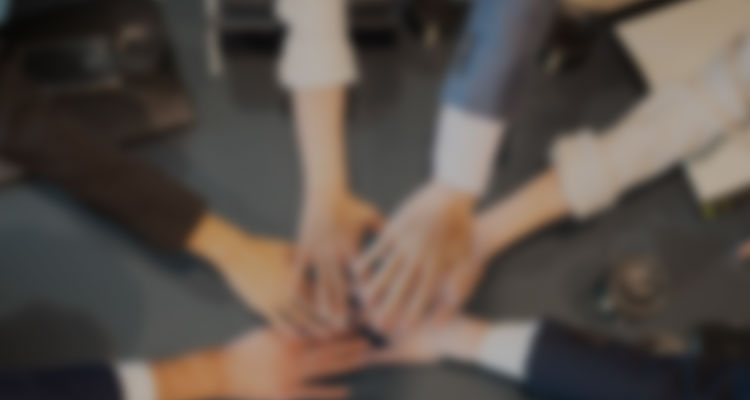 Based on our mission, we promote and respect diversity in our firm, and providing the best legal services to our clients with an approach that reflects these values.
Diversity & Inclusion Statement
Nishimura & Asahi is committed to
fostering and strengthening diversity and inclusion at our firm.
We believe the ideal organization is one in which a wide array of skills come together and function cohesively, and where, collectively and individually, there is respect and support for the different forms of diversity, including gender, age, nationality, race, ethnicity, religion, disability, sexual orientation and gender identity, in all areas where we operate. Diversity and inclusion have been essential to our growing success, enabling us to respond to the needs of our clients across jurisdictions by providing them with multi-faceted approaches and different perspectives.
Ryutaro Nakayama
Managing Partner
Organization
In line with our firm's policy of proactively promoting diversity and inclusion ("D&I"), we established a D&I Promotion Council, comprised of our lawyers, other professionals, and staff members, whose mission is to implement specific measures in line with our policy. We have also established a Diversity Promotion Office, a dedicated department within our firm with the mandate to promote diversity and inclusion, which collaborates with our D&I Promotion Council on D&I-related matters.
Members of D&I Promotion Council
Initiatives to promote Diversity & Inclusion
Gender
We believe that it is important for everyone to be able to play an active role at our firm, focusing on their career ambitions and abilities without the imposition of a gender-based division of labor. As well as providing ongoing individual career support, we promote programs and initiatives that enable all our professionals and staff to develop their abilities to the fullest.
In addition to supporting work styles tailored to each individual's circumstances, we are working to eliminate unconscious bias at our firm and in our hiring processes, to provide D&I training and other ongoing study sessions for members of all of our offices, and to encourage all of our members to improve psychological safety for all, to support each other's successes and growth.
In recognition of these efforts, our firm recently received the second-highest level of certification from Japan's Ministry of Health, Labour and Welfare for our outstanding commitment to promoting the participation and advancement of women in the workplace.
Furthermore, we believe that it is important to encourage the next generation to develop an awareness of being active in society regardless of gender; we support such efforts, for example, by providing legal education and career guidance at girls' high schools in Japan.
LGBTQ+
We understand that the nature of sexuality does not consist simply of two choices, but as a gradation and that each person is different and diverse.
We are committed to developing a work environment that recognizes a diverse range of gender identities. We have introduced at our firm a domestic-partner registration system to treat domestic partners (including same-sex partners) in the same way as legally-married partners and to treat the children of domestic partners in the same way as the children of legally-married couples. We have also introduced a leave system (for staff) that can be used to seek medical treatment relating to gender-identity issues.
As well as in-house sessions for our members on LGBTQ+ topics, we host open seminars and presentations at external training events, and speak at conferences and symposiums regularly. Through our collaboration with external networks, we are working both inside and outside our firm to create a workplace culture and society in which everyone can express their individuality with peace of mind, regardless of their identity or sexual orientation.
As part of our community outreach efforts, in 2020 we expressed our firm's support for the American Chamber of Commerce in Japan's statement in favor of equality of marriage("Support the Recruitment and Retention of Talent by Instituting Marriage Equality") .
By providing pro-bono legal support to private-sector nonprofit organizations, we are helping to facilitate the issuance of family-related certificates for Japanese LGBTQ+ couples using block-chain (decentralized-register) technologies.
In recognition of the above activities, we have been awarded the Gold Award for the third consecutive year (2020, 2021 and 2022) in the PRIDE Index, which evaluates efforts relating to sexual minorities, such as LGBTQ+, in the workplace.
Cross cultural initiatives
Members of our firm with diverse nationalities, races, and cultural backgrounds work together in 19 locations in Japan and Asia, the Middle East, North America and Europe, to connect seamlessly on a daily basis and foster cross-cultural values as a firm. About 21% of our lawyers* have a qualification other than Japanese law as their main license to practice law, and this number is increasing.
*Including associated and alliance offices (as of May 2023).
Our firm holds an annual Global Meeting, where members from all of our offices come together to discuss a variety of topics, we provide training in various locations and online, and we offer opportunities for our members to spend time in other offices of our firm.
We are also developing multilingual support across various fields in our firm's operations and processes so that all of our members can actively share diverse values, cultures and knowledge, regardless of their first language.
Empowering persons with disabilities
We are working to create an environment and systems that enable people with and without disabilities to realize fully their individual strengths and potential. As well as improving our office environment, we have created a system in which people with disabilities can work with peace of mind. For example, we have set up a satellite office in a suburb of Tokyo so that members with disabilities can telework. In the relaxation room in our Tokyo office, members with visual impairments work as professionals, contributing to the well-being of our fellow members.
Respecting diversity and creating a comfortable working environment
We are creating a working environment that enables every member to play an active role at our firm while maintaining work-life balance, and we provide various career paths that allow each member to choose their own way of working according to their circumstances, including those who need to look after young children or care for elderly parents or dependents. We also encourage our people to share their thoughts and experiences with each other. For example, our Supporting Work & Family Project is a network within our firm led by members involved in family care and a wider team of colleagues supporting the issue.
Promoting well-being
Everyone at our firm should be able to feel both physically and mentally healthy and happy. This is indispensable for the growth of individuals as well as the growth of our firm, and will enable our members to provide the best legal services to our clients and society in general. We provide support for the well-being of our staff, including a consultation service that allows our members to freely consult with specialists and others about their mental and physical health.