Community
Diversity & Inclusion
Communicating the importance of learning about the law to support the future of the legal community
-What is the purpose of Nisihmura & Asahi's Legal Education Project?
Sometimes we see reports that "the number of students wishing to study law is decreasing." To learn about the law is to think about the coordination of interests in society and the securing of innovation, and we believe that it is very important in helping us become productive members of society. This kind of education is a vital element not only for students who wish to be attorneys but also for students who seek other career paths. I believe that having our personnel reach out into the community is in line with our firm's basic philosophy and goal of "to realize an affluent and fair society based on the rule of law." Our focus is on educational activities, since we believe, as lawyers, that learning about the trends and areas of interest of current students and schools will lead to beneficial mutual exchanges, in addition to informing students about the work of lawyers, who they would not ordinarily have an opportunity to meet.
Significance of the legal education we provide
-Masaru Shibahara, Attorney at Law
A wide range of legal educational activities have already been carried out by bar associations and other organizations, so we were concerned about whether we could conduct activities that served a function that wasn't already covered by the existing activities. Recently, particularly due to Covid-19, it has been difficult for outsiders to visit schools. Nevertheless, there are many schools that are interested in solving social problems due to changes in the curriculum, and if we can support such schools, we believe that we can provide legal education from a different perspective. Therefore, we decided to hold classes at the end of 2021.
Lessons learned
-Takeshi Nemoto, Attorney at Law
I was surprised and impressed with the diversity of opinions and remarks expressed by the students.
I also realized that there were still challenges and difficulties that we needed to resolve. For example, in the introductory part of the lesson it could be a challenge to try to get the students interested in laws that didn't relate to their own interests and experiences. It was also a challenge to know how to best proceed with the lesson while also responding to the various opinions and viewpoints that came out during the class discussions.
We will make use of this experience in the next and subsequent years to make efforts to improve the education we provide.
Even though we had many preparatory meetings at the school about the content of the class and received insightful feedback from the teacher in charge of the teaching materials we had created, we sometimes received unexpected reactions from the students during class. We received positive comments from students, such as, "It's fun to discuss issues from different viewpoints." We are continuing our research so that we can understand the importance of having direct contact with students in the field of education and provide them with a deeper level of learning.
As more people become aware of these legal education activities both inside and outside the firm, inquiries from schools that wish to incorporate legal education into their curriculums have also increased.
Encourage and push students who want to take on challenges
-Mr. Akira Uchioke, Saitama Prefectural Urawa Girls' Upper Secondary School Teacher
We were fortunate to have this opportunity to receive legal education through the introduction of one of our graduates who is now working at N&A. They provided support for second-year students engaged in "Inquiry-Based Cross-Disciplinary Study" and gave career guidance for all grades, and the lawyers responded thoughtfully to the students' questions. A far greater number of our students were interested in legal career guidance than we expected, so the seats we had prepared were always full. Listening directly to the lawyers' stories, the students were able to experience firsthand the strength of their determination, their ability to take action, and their ability to communicate with each other, which I think was highly motivating for them. I believe this project was a very good way of encouraging students at our school to take on a broad range of challenges.
Mr. Akira Uchioke, a teacher at Saitama Prefectural Urawa Girls' Upper Secondary School where we gave legal education classes, provided us with information on the school and classes in advance, as well as many proposals and advice so that we could provide a more valuable experience to the students. Thanks to Mr. Uchioke's generosity in sharing his considerable teaching experience, we were able to spend a valuable and productive time with a large number of students. As a result of these classes, the members of this office realized anew that the relationship between people is the starting point of education, that each school has its own unique educational policy, and that the interests of each teacher and student varied. When I spoke directly with students with diverse ways of thinking and told them that law is not a criterion for judging people, but a tool for helping people with different ways of thinking to live in better conditions, I saw the students' eyes light-up, and I felt the joy of playing a role in communicating the value and significance of learning about the law
Legal education and diversity
-Asako Joba, Senior Manager of the Diversity Promotion Office
The law concerns all of us who live in society, regardless of gender. However, the number of women in the legal profession in Japan has not increased, with only 30.9% (*) of those taking the national bar examination and 19.3% (*) of lawyers being women. In the Girls' High School Student Survey on Gender conducted by the Japan Federation of Girls Scouts in 2020, 43% of high school female students hope that women will have greater opportunities to participate in the legal profession, as attorneys, prosecutors, and judges, following on to careers in politics, and serving as corporate officers such as company presidents, etc. I wanted more women to know about the legal world and about the legal profession, and I wanted them to consider it as a career option, so I contacted my alma mater high school and we were able to start this project. Even if they pass the bar examination and don't choose to work at Nishimura & Asahi, if I can give them a trigger to aim for a position in the legal world, I think that this will contribute to our firm's fundamental mission of realizing an affluent and fair society based on the rule of law. In fact, after the class, the students from my alma mater told me that they wanted to be lawyers, which warmed my heart. (*From the website of the Japan Federation of Bar Associations in 2021)
Formation of Nishimura & Asahi Legal Education Team
-Pro bono Committee
When we actually visited the schools, we were reminded that legal education is not something that can be achieved in a single lesson. Just as with all educational activities, we need to build relationships of trust with schools and students and work steadily over a long period of time. The firm's Pro bono Committee established "the Pro bono Practice Legal Education Team" in which lawyers and staff members interested in legal education participate as a way to make legal education activities a sustainable effort. The creation of a team has facilitated the sharing of information about activities, and has created a system that allows us to approach more schools.
As a result of the formation of the Pro bono Practice Legal Education Team, more and more lawyers and staff of different generations have been involved in providing legal education. In the future, team members will not only actively participate in legal education activities to gain experience, but will also expand their activities and continuously implement them.
Member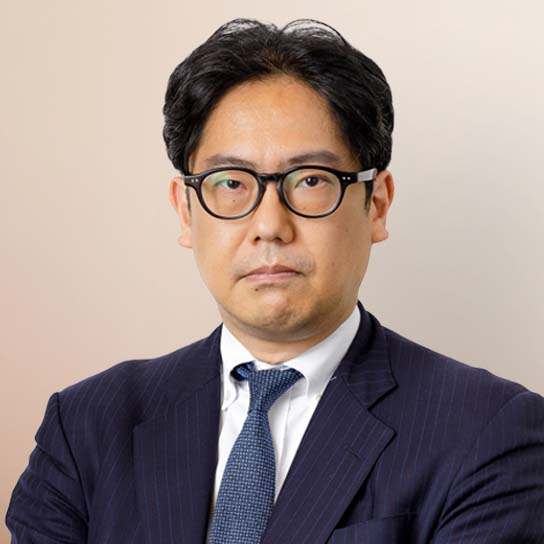 He has an extensive track record representing clients in over 80 corporate rehabilitation and bankruptcy cases to date, playing an instrumental role in communicating with financial institutions on M&A, financing, and private liquidations from a multifaceted perspective. He is also known for his expertise in business succession cases involving a wide range of competing interests, such as drafting family charters, and handling litigation, leveraging his insights into industry conditions and economic circumstances surrounding his clients.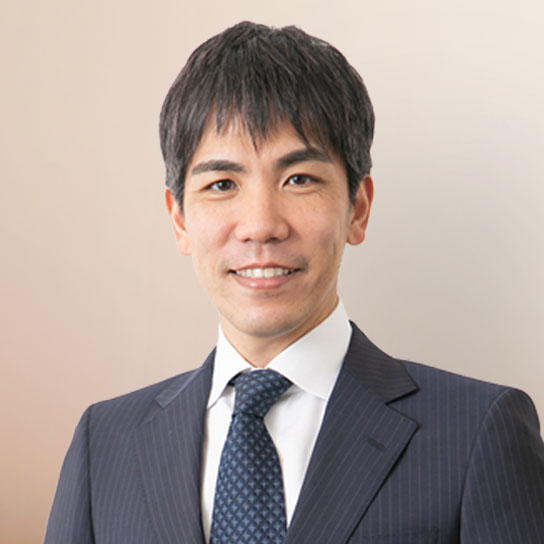 Takeshi has handled many complex M&A transactions and provides sincere advice to his clients. He has extensive experience in M&A-related disputes, and is well versed in the various issues facing companies with founding family shareholders. In recent years, he has been involved in many cases involving business and human rights, impact investing, and advises companies from the perspective of sustainability. He is also actively involved in pro bono work and is one of the most experienced in Japan.