Taiwan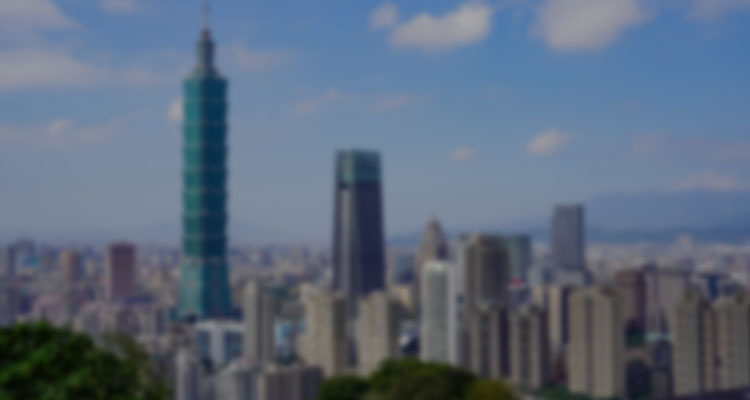 Our dedicated, full-service Taiwan team provides seamless, one-stop legal services covering a broad range of practice areas, including local support through our Taiwan office
Japan and Taiwan are important economic partners, with a strong relationship and a long history of collaboration. In recent years, mutual investment and double-taxation agreements have further enhanced the already favorable environment for financial and economic exchange.
First major Japanese firm to establish an office in Taiwan
Based in part on these developments, and in light of the increasing number of blue-chip Taiwanese companies investing in Japanese entities, as well as the rising demand for legal support for Taiwanese investors in the Japanese real estate market, in April 2020, we became the first major Japanese law firm to open an office in Taipei. In addition to supporting Taiwanese companies and investors, we assist Japanese companies operating in Taiwan that seek to partner with local companies to expand their business interests in Southeast Asia. Our Taiwan office provides both Taiwanese and Japanese clients with timely, one-stop legal services for all their inbound and outbound needs.
As the only major Japanese law firm with a dedicated Taiwan practice team, we provide comprehensive, high-quality legal services in English, Taiwanese Mandarin, and Japanese, with genuine appreciation for the differences between the legal systems of Taiwan and Japan.
Our Taiwan practice team advises on a broad range of matters, including:
direct investment in Japan by Taiwanese companies;
direct investment in Taiwan by Japanese companies;
joint ventures and business alliances involving Taiwanese and Japanese companies;
M&A (including TOB regulations, insider trading regulations, premerger notification filings based on antitrust law, and related issues);
share listings in Taiwan (IPOs and secondary offerings by listing TDRs on the TWSE or Taipei Exchange) and related financial matters;
business contracts and agreements involving parties in Taiwan and Japan;
IP protection and infringement claims in Taiwan;
bankruptcy and restructuring in Taiwan and Japan;
disputes between entities or individuals in Taiwan and Japan; and
international trade and negotiations with government entities.
Recent Work
2022

Takeda Pharmaceuticals Taiwan Ltd. - Sale of OTC pharmaceutical business to Alinamin Pharmaceutical Taiwan Ltd.

2021

Advantage Partners Inc. and Tokyo Century Corporation: Acquisition of Showa Denko Materials Co., Ltd.'s energy storage devices and systems business

2021

Acquisition of shares in, and consolidation of, Soushin Electronics Co., Ltd. (TSE: 6938) by Kamaya Electronics Co., Ltd., a subsidiary of Walsin Technology Corporation (TWSE: 2492), through a public tender offer in Japan.

2019

Acquisition by LITE-ON Technology Corporation, a Taiwanese listed company, of all of the shares in its Japanese subsidiary, LITE-ON Japan Ltd., through a tender offer and subsequent squeeze-out.

2018

Business acquisition of a Taiwanese company by a subsidiary of YUYAMA MANUFACTURING CO., LTD.