Nishimura & Asahi Seminars
ICC YAAF: 100 years of the ICC Court: The changing face of dispute resolution
Date

April 17, 2023
Venue

Nishimura & Asahi, Sunrise Hall
Please join us for a panel discussion with Claudia Salomon, Lars Markert and Yoshimi Ohara on the changes in dispute resolution, as we look back on 100 years of the ICC International Court of Arbitration and what the next 100 years may bring.
We are delighted to hold an in-person panel discussion with distinguished arbitration specialists to explore the developments and changing nature of dispute resolution, both in Japan and globally. Please join us as we discuss the changing nature of arbitration with Claudia Salomon, President of the ICC International Court of Arbitration, Yoshimi Ohara, partner at Nagashima Ohno & Tsunematsu and Member of the Steering Committee of the ICC Court Members Alumni Group and former Vice President of the ICC International Court of Arbitration, and Lars Markert, a partner at Nishimura & Asahi.
We will explore the major developments and their impact, whether introduced through amendments to the ICC Rules of Arbitration (e.g. disclosure of third-party funding), or otherwise (e.g. making ICC arbitral awards freely available through Jus Mundi). This is an excellent opportunity for young lawyers to meet and ask these experienced arbitration practitioners about their thoughts on the developments in arbitration over the last 100 years and what we might expect in the next 100 years.
There will also be time for questions (in either English or Japanese).
Young lawyers and law students are encouraged to register for this event, particularly those based in Japan.
Speakers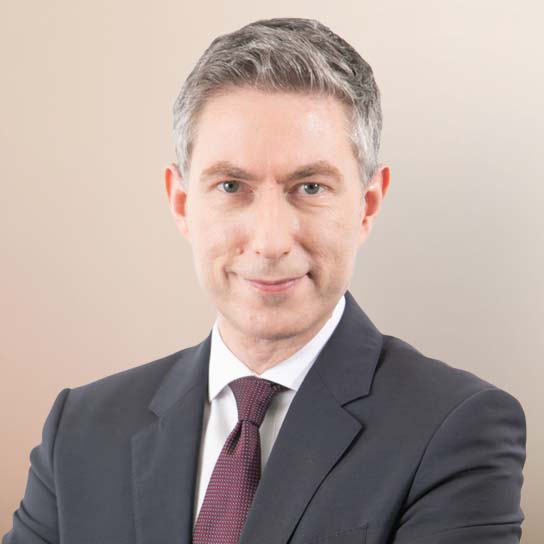 Lars' practice is focused on commercial and investment arbitration. He has particular expertise in contentious proceedings involving post-M&A, commercial, manufacturing, construction, and distribution matters, in areas such as life sciences, automotive, and energy. Lars also deals with cases involving governments, and has advised foreign investors and sovereign states on issues of foreign direct investment and public international law, including related negotiations and investor-state disputes. He has been involved in more than 50 international arbitrations as counsel and arbitrator under the arbitration rules of institutions such as the ICC, DIS, SAC, NAI, ICDR, KCAB, JCAA, SIAC, and ICSID, as well as under the UNCITRAL Rules.