Article: Full enforcement of the Act regulating the use of land important from a national security perspective, the initial designation of the covered area, and its impact on foreign operators
Legal Outlook by Nishimura & Asahi
Read in Japanese
Article: Full enforcement of the Act regulating the use of land important from a national security perspective, the initial designation of the covered area, and its impact on foreign operators
Simpei Ishido and Yuki Sakurada co-authored an article entitled "Full enforcement of the Act regulating the use of land important from a national security perspective, the initial designation of the covered area, and its impact on foreign operators," which appeared in "Legal Outlook of Nishimura & Asahi" of the Asahi Shimbun website "Journal of Law and Economy Asahi Judiciary" on December 28.
Please visit the Asahi Shimbun website to read the article (in Japanese only).
Authors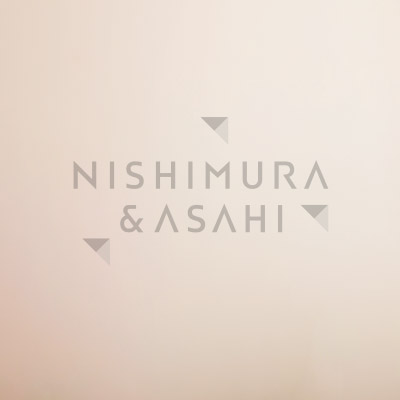 Shimpei Ishido has been active in the field of international trade matters and international investment disputes for many years. He advises and represents governments and major corporations with regard to investment arbitration under ICSID, ICC, and UNCITRAL arbitration rules. He currently serves as a member of the Japanese delegation to UNCITRAL Working Group III (Investor–State Dispute Settlement Reform). He also advises the government and corporations regarding anti-dumping and countervailing measures and WTO dispute settlements proceedings concerning such trade remedy measures.
In addition, he usually provides his clients with general advice on a variety of international law issues, including investment protection, economic sanctions, government procurement, trade in services, e-commerce, sovereign and diplomatic immunities, law of the sea, and space law. His client engagement in these fields of international law includes:
i) capacity-building training on international investment law and trade in services to government officials of various states in the Asia-Pacific Region and Central Asia;
ii) advice on government procurement procedures covered by GPA and FTA/EPAs;
iii) advice on sovereign or diplomatic immunities issues concerning contracts between a foreign government/international organisation and a private entity;
iv) advice on international law issues arising from private entities' exploration of space resources on the Moon and other celestial bodies.
Before joining Nishimura & Asahi, he led, as legal counsel to the Ministry of Foreign Affairs of Japan, the negotiation of Japan's international investment agreements, including the investment and trade in services chapters of the Trans-Pacific Partnership, the Japan–EU EPA, the ASEAN–Japan Comprehensive Economic Partnership, the Japan–Australia EPA, the Japan-Mongolia EPA, and the Japan–Mozambique BIT.
He received an LLM in international law from University College London.
Dispute Resolution

Competition Law / International Trade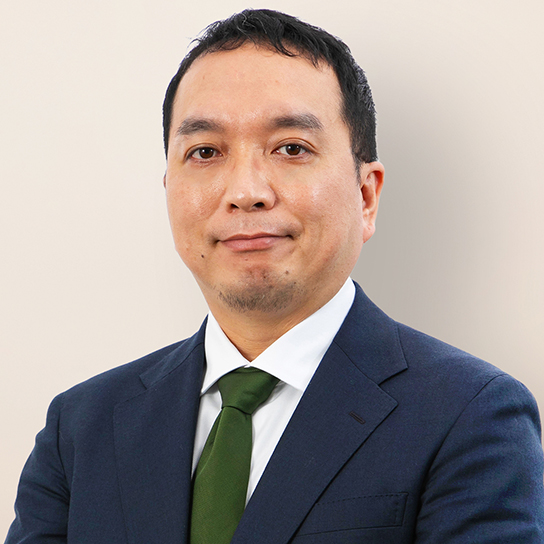 Yuki advises clients at the intersection of business and national security on matters involving foreign investment screening, sanctions, export controls under the Foreign Exchange and Foreign Trade Act (FEFTA) and other economic security related matters under the Economic Security Promotion Act as well as government relations.
He served as Director for Foreign Direct Investment Issues at the Ministry of Finance of Japan for three years from 2019 to 2022. During his tenure, he was the chief architect and strategist of the amendment of the FEFTA in 2020, where the threshold for prior mandatory notification for the acquisition of listed company shares by foreign investors was lowered from 10% to 1%.
After the enactment of the amendment, he was in charge of reviewing the scope of designated business for the mandatory notification (addition of pharmaceuticals and medical equipment for communicable diseases, and critical mineral resource-related industries), strengthening the operation of screening and post-transaction monitoring, and strengthening cooperation in investment screening with relevant authorities of like-minded countries, including CFIUS of the U.S. He was also engaged in the planning and drafting of the revision of the FEFTA in 2022 (related to crypto assets) and the prohibition of new investment in Russia in response to Russia's invasion of Ukraine.
He is the co-author of a section-by-section commentary on FDI screening under the FEFTA ("Sho-kai Gaitame-hou, Inward Direct Investment and Specified Acquisition Edition" (Shoji Homu, June 2021). He was also a speaker at webinars on FDI screening for government officials of member countries organized by the Organization for Economic Cooperation and Development (OECD).
May 2021 – Webinar on Transparency, Predictability and Accountability for investment screening mechanisms
May 2022 – Regulatory proportionality of investment screening mechanisms
Competition Law / International Trade