Nishimura & Asahi Achieves Global Expansion and Highest Japan Rankings at IFLR1000 2023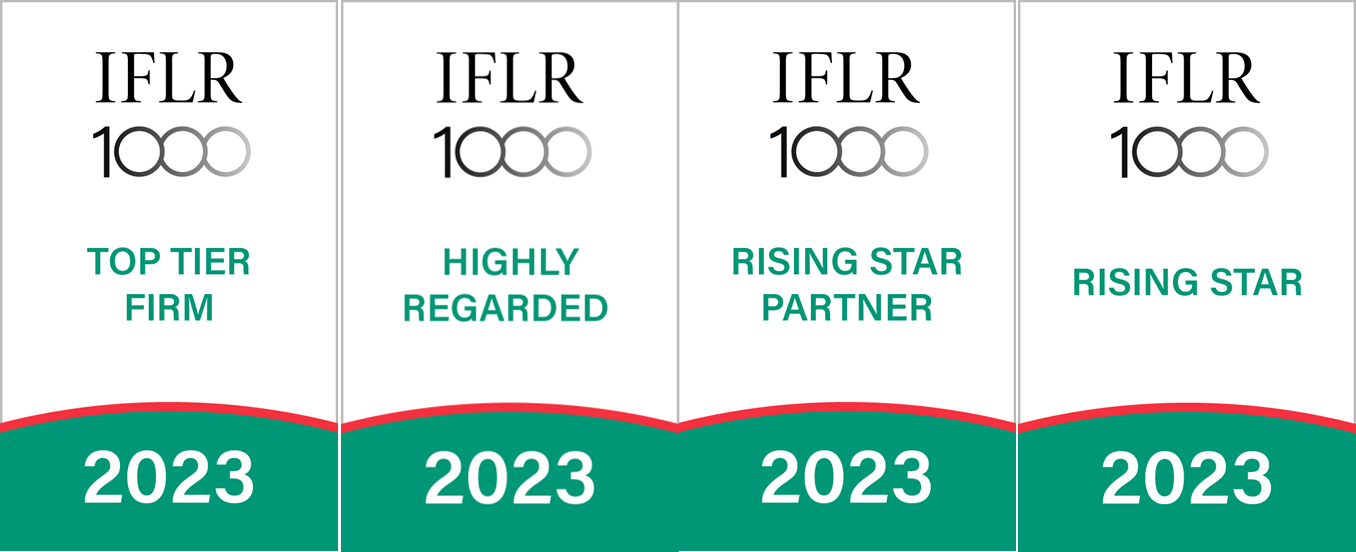 Nishimura & Asahi received the highest possible ranking ("Tier 1") in all eight practice areas covered by IFLR1000 Japan 2023, the 33nd edition of the guide, published by Delinian Limited, London, UK. The Japan guide also recognized many of our lawyers as leading practitioners.
Our offices and lawyers in China, Indonesia (Walalangi & Partners in association with Nishimura & Asahi), Myanmar, Singapore (Nishimura & Asahi-Bayfront Law Alliance), Taiwan, Thailand (SCL Nishimura & Asahi) and Vietnam have also been ranked in their respective regions by IFLR1000, highlighting our commitment to global expansion to meet the needs of our clients.
IFLR1000 is "a comprehensive guide to the leading financial and corporate law firms and lawyers across the globe."

JAPAN FIRM RANKINGS (Tier 1 in all eight practice areas covered)
- Banking
- Capital markets: Debt
- Capital markets: Equity
- Capital markets: Structured finance and securitisation
- M&A
- Private equity
- Project development
- Project finance
JAPAN LEADING LAWYERS
Highly regarded
- Masahiro Ueno (Banking)
- Asa Shinkawa(M&A)
- Kei Ito (Banking)
- Hiroshi Uchima (Private equity, M&A)
- Yo Ota (Capital markets, M&A)
- Tatsuya Tanigawa (M&A)
- Hajime Ueno (Capital markets: Structured finance and securitisation)
- Kohei Koikawa (Banking, Capital markets: Debt, Capital markets: Equity)
- Tomohiro Sato (Project development, Project finance)
- Kentaro Sugimoto (Capital markets: Debt, Capital markets: Equity)
- Hiroko Shibata (M&A)
- Takashi Saito (Banking)
- Naoya Ariyoshi (Capital markets: Structured finance and securitisation)
- Maya Ito (Banking, Project finance)
- Nathan Schmidt (Banking, Project finance)
- Masaru Ono (Banking, Capital markets: Structured finance and securitisation)
- Katsu Sengoku (Banking)
Rising star partner
- Kosuke Shibukawa (Banking, Capital markets: Structured finance and securitisation)
- Nobuhiko Harada (Banking)
- Teruyuki Yamamoto (Project development, Project finance)
- Nobuaki Mori (Project development, Project finance)
- Yuki Taguchi (Banking)
CHINA FIRM RANKINGS
- M&A - Foreign: Notable
INDONESIA FIRM RANKINGS (Walalangi & Partners in association with Nishimura & Asahi)
- Banking: Notable
- Capital markets: Debt: Notable
- Capital markets: Equity: Notable
- M&A: Tier 3
- Project development: Tier 3
- Restructuring and insolvency: Tier 4
INDONESIA LEADING LAWYERS (Walalangi & Partners in association with Nishimura & Asahi)
Highly regarded
- Luky Walalangi (Banking, Project finance, M&A)
Rising Star Partner
- Hans Adiputra Kurniawan (Capital markets, Banking, M&A)
Rising Star
- Sinta Dwi Cestakarani (M&A)
- Rainer Faustine Jonathan (M&A)
MYANMAR FIRM RANKINGS
- Financial and corporate: Tier 3
- Project development: Notable
MYANMAR LEADING LAWYERS
Rising Star
- Kyi Chan Nyein (Financial and Corporate)
SINGAPORE FIRM RANKINGS (Nishimura & Asahi-Bayfront Law Alliance)
- M&A: Notable
- M&A - Foreign: Notable
TAIWAN FIRM RANKINGS
- M&A: Tier 3
TAIWAN LEADING LAWYERS
Highly regarded
- Ing-Chian Sun (Corporate and M&A)
THAILAND FIRM RANKINGS (SCL Nishimura & Asahi)
- Banking and finance: Notable
- Capital markets: Debt: Notable
- Capital markets: Equity: Notable
- M&A: Tier 3
- Project development: Tier 3
THAILAND LEADING LAWYERS
Highly regarded
- Christopher Osborne (M&A)
VIETNAM FIRM RANKINGS
- M&A: Tier 4